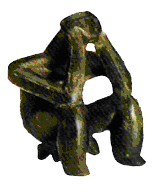 About NOEMA
NOEMA is an annual publication of the Romanian Committee of History and Philosophy of Science and Technology, from the Romanian Academy.

The volume aims to highlight the Romanian and international research in the field of logic, methodology, history and philosophy of science and technology and its dissemination in specialized environments as diverse as possible.

The articles proposed for publication, received from researchers from Romania and abroad, can be written in Romanian, English or French and are reviewed in the "double blind" regime.