ACADEMIA ROMÂNĂ
Comitetul Român de Istoria şi Filosofia Ştiinţei şi Tehnicii
NOEMA
Volume XXI-III

(2022)
Catching Space
Contents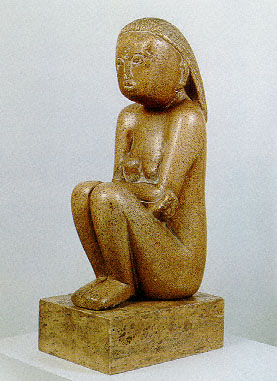 ACADEMIA ROMÂNĂ
Comitetul Român de Istoria şi Filosofia Ştiinţei şi Tehnicii
 NOEMA
Volumul XX
(2021)
LOGICA / LOGIC ...
a cunoaşterii (ştiinţifice) / of (scientific) knowledge
Athanase JOJA– Despre tertium non datur (On tertium non datur)
Ana Bazac – "What If (There Would Be / Would Have Been)?" The Concept of Alternative From the Physical Domain To the Historical One
EPISTEMOLOGIE / EPISTEMOLOGY
Problema transpunerii practice a cunoaşterii ştiinţifice şi tehnice / The problem of the practical transposition of scientific and technological knowledge
Gheorghe M. ŞTEFAN – Knowledge - Science - Math Under the IT Rule and the Rise of the Fourth World
Nico Stehr – Knowledge as a Public Good and Knowledge as a Commodity
Mir-Yusif Mir-Babayev – Environmental Aspects of the Use of Oil and Oil Components
ISTORIE / HISTORY
a aplicării cunoaşterii ştiinţifice / of application of scientific knowledge
MIHOLCSA Gyula – Cifre vechi în Transilvania (Old Numbers in Transylvania)
Monique CHAPELLE – La Fondation Berliet - Un modèle de centre de prèservation de la mèmoire technique et technologique
REVIEW
Georges Chapouthier, Sauver l'homme par l'animal: retrouver nos émotions animales, Paris, Odile Jacob, 2020. (Ana Bazac)
A Methodological Remark Starting from Stephen Budiansky`s Journey to the Edge of Reason: The Life of Kurt Gödel, New York, W. W. Norton & Company, 2021. (Ana Bazac)
SIGNAL
Landscapes in Logic Vol. I. Contemporary Logic and Computing, Adrian Rezuş, editor; College Publications, London, 2020. (Cristian Calude)
Ioan Biriş, Lucian Blaga - Conceptele dogmatice, Cluj-Napoca, Editura Şcoala Ardeleană, 2020. (Ana Bazac)
CARTE / BOOK
Robert DJIDJIAN -THE SECRET OF GENIALITY (V)
ACADEMIA ROMÂNĂ
Comitetul Român de Istoria şi Filosofia Ştiinţei şi Tehnicii
 NOEMA
Volumul XIX
(2020)
REMINDER / REAMINTIRE
Mihai UȚĂ– PREVIZIUNEA ȘI LIMITELE ȘTIINȚEI
FILOSOFIA ȘTIINȚEI ȘI TEHNICII / PHILOSOPHY OF SCIENCE AND TECHNOLOGY
EPISTEMOLOGIE / EPISTEMOLOGY
Ana BAZAC – THE ENLIGHTENMENT EPISTEMOLOGY AND ITS WARNING AGAINST THE INSTRUMENTALISATION OF SCIENCE
Dan M. PSATTA – BAZELE NEURO-FIZIOLOGICE ALE COMPORTAMENTULUI INTENȚIONAL [The Neuro-Physiological Basis of the Intentional Behaviour]
Mihai Cătălin NEAGOE – INFORMAȚIE ȘI SEMNIFICAȚIE ÎN COMUNICAREA DIN SISTEME REALE [Information and Significance in Real Systems Communication]
ÎN LUMINA PANDEMIEI / IN THE LIGHT OF THE PANDEMIC
 Maria-Elena OSICEANU –  O PERSPECTIVĂ PSIHOLOGICĂ ASUPRA VULNERABILITĂȚII UMANE – CONSIDERAȚII TEORETICE ȘI DOVEZI EMPIRICE [A Psychological Perspective on the Human Vulnerability – Theoretical Remarks and Empirical Evidence]
Egemen CEVAHİR, Miriş Meryem KURTULMUŞ – MARKETISATION PROCESS OF THE HEALTHCARE SYSTEM: THE CASE OF TURKEY

Oliviu CRÂZNIC – TEORIA COLAPSULUI CIVILIZAȚIEI ÎN LITERATURA ANTICIPATIVĂ DE AVERTISMENT [Theory of the Collapse of Civilisation in the Anticipative Warning Literature]
Ana BAZAC – ON THE HUMAN CONTROL OF THE WORLD ACCORDING TO SCIENCE IN THE PRESENT TECHNOLOGICAL SOCIETY
ISTORIA ȘTIINȚEI ȘI TEHNICII / HISTORY OF SCIENCE AND TECHNOLOGY
ISTORIA ȘTIINȚEI ȘI A POPULARIZĂRII EI / HISTORY OF SCIENCE AND ITS POPULARISATION
Radu HOMESCU – TRAIAN VUIA ȘI CUNOȘTINȚELE SALE ÎN DOMENIUL ȘTIINȚELOR EXACTE [Traian Vuia and his Knowledge in the Field of Exact Sciences

Liliana ENĂCHESCU – ORIGINILE ŞI EVOLUŢIA FORMELOR DE PSIHOTERAPIE [The Origins and Evolution of Forms of Psychoterapy]
George M. CROITORU – 105 ANI DE LA PUBLICAREA ÎN ROMÂNIA A PRIMULUI TRATAT DE CALCUL PENTRU ELEMENTELE DE BETON ARMAT [105 Years Since Publishing in Romania of the First Treatise of Calculation for Reinforced Concrete Elements]

INGENIOZITATEA TEHNICĂ ȘI… / TECHNICAL ENGINEERING AND...
Miholcsa Gyula – CADRANELE SOLARE DIN TRANSILVANIA [The Sundials from Transylvania]
George M. CROITORU – 125 DE ANI DE LA INAUGURAREA PODULUI "REGELE CAROL I" PESTE DUNĂRE, DE LA CERNAVODĂ [125 Years from the Inauguration of the "King Carol I" Bridge over the Danube, at Cernavodă]
Georgeta BĂTUCĂ – CARE DE REPORTAJ PENTRU TELEVIZIUNEA ÎN CULORI SISTEM PAL REALIZATE LA RADIOTELEVIZIUNEA ROMÂNĂ [Outside Broadcasting Vans for Colour Television Pal System Made at the Romanian Radio Television]
Mihai BREZEANU & DAN DASCĂLU –  MOORE'S LAW AND BEYOND – CONTINUITY AND INNOVATION IN MICRO AND NANO-ELECTRONICS (Perspective of two different generations)
...EFORTUL  ACTUAL  PENTRU A DEPĂȘI GRANIȚELE URMĂRIRII ȚINTELOR TRADIȚIONALE ÎN TEHNICĂ / …THE CURRENT EFFORT TO OVERCOME THE BOUNDARIES OF TRADITIONAL TARGETING IN TECHNOLOGY
Mir-Yusif MIR-BABAYEV -OIL-GAS ECOLOGY OF THE CASPIAN SEA
Ionel STAREȚU– PREHENSIUNE ȘI MINIMANIPULARE ÎN ROBOTICĂ - NOI CONTRIBUȚII [Prehension and Minimanipulation in Robotics – New Contributions] 
ISTORIA EDUCAȚIEI TEHNICII / HISTORY OF TECHNOLOGY

Mir-Yusif MIR-BABAYEV – BIRTH OF THE FIRST OIL INSTITUTE IN TRANSCAUCASIA (article dedicated to the 100th anniversary of the establishment: 1920-2020)
ISTORIA FOLOSIRII TEHNICII / HISTORY OF TECHNOLOGY USING
Caius LĂZĂRESCU –  TIMBRUL POȘTAL – ROSTURI ISTORICE [ The Postal Stamp – Historical Purposes]
Dan Alexandru BARTOC – UN SECOL DE LA PRIMUL ZBOR INTERNAȚIONAL TRANSCONTINENTAL DIN LUME PENTRU PASAGERI, MARFĂ ȘI POȘTĂ [A Century from the First International Transcontinental Flight for Passengers, Cargo and Mail]
Carmen COZMA – HOW THE TECHNIQUE ADVANCEMENT DOES THREATEN HUMANKIND, ENVIRONMENT AND LIFE: AN ETHICAL APPROACH
SEMNALE / SIGNALS
IMMANUEL KANT, CRITIQUE OF PURE REASON, Translation (into Romanian) by Rodica Croitoru, 2019 (Ana BAZAC)
Iulian Popescu, Liliana Luca, Mirela Cherciu, Dan B. Marghitu, Mechanisms for Generating Mathematical Curves, Springer, 2020 (Nicolae DUMITRU)
VARIA
Eleni ROVITHIS-LIVANIOU & Flora ROVITHIS – PERSEUS: SIGNIFICANCES OF A BIG GREEK HERO OR AN EARLY SUN-GOD
CARTE / BOOK
Robert DJIDJIAN -THE SECRET OF GENIALITY (IV)